Cookin' Classes are Fun!
We didn't just pull this idea out of our you know where we did our homework. We took every class out there and got feedback from everyone we know to create the ultimate culinary experience.
Don't just learn, experience!
Book Now
Christy knew from a young age that cooking was her true calling in life.
Hailing from a Greek family, she grew up cooking alongside her Mom and Yiayia (Grandma). They would grab her a stool and she would watch the magic happening on the stove. By the time Christy reached high school, she was cooking Easter dinner by herself for her entire extended family (a very BIG deal!).
She fell in love with the excitement of feeding others. To watch as they experienced their first bite and the joy that it brought them. Her love motivated her to enroll at Oregon Culinary Institute.
Overall
, Christy has spent 8+ fast-paced years in the industry. She has worked for all types of establishments including various 5-star restaurants.
One day in early 2019, Christy persuaded her husband, Nick, to join her for a cooking class. During the class, they turned to each other and exclaimed "Hey, we should be doing this!" and the inspiration flowed. Immediately the ideas for recipes and classes flowed like a bottomless Bloody Mary.
Now, not only does she get to cook delicious food for others and experience that true joy when they take their first bite, she gets to pass that joy on to others
.
The Cookin' Class Experience
Quarterly Rotating Menus
We don't just have the same 40 classes we rotate through we invent new ones every quarter so it is always new and exciting.
Fresh Ingredients
We have partnered with local farms and suppliers to bring in the freshest possible ingredients for you to cook with.
Experiences for Everyone
We know some of you want a true date night and others want to let loose and have fun. We have classes for everyone.
Snacks
Who wants to wait forever for food? We have you covered with snacks as soon as you walk in the door.
We Have Parking
Welcome to the suburbs where we have an actual parking lot for our classes. Easy to find by Washington Square Mall
Did Someone Say Drinks
Our bar is open from the minute you walk in. Who waits to drink till they are done cooking at home!? Not us!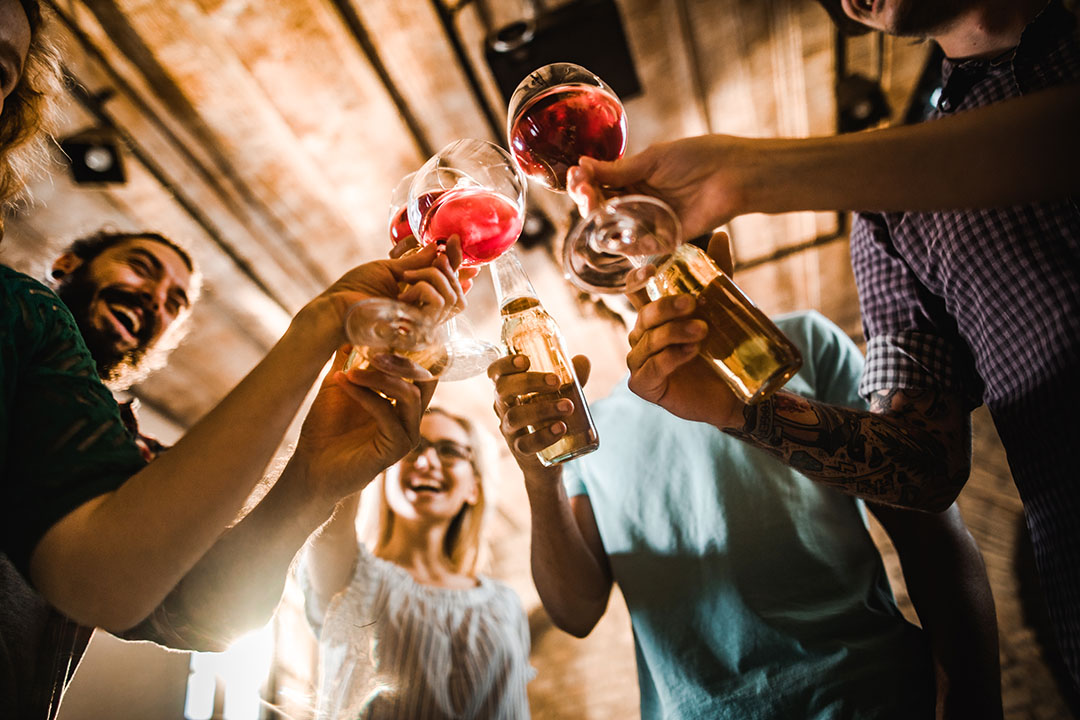 Our Drink Options
Before cooking begins, we invite you to join us early for a drink. We stock a wide selection of beverages including wine, beer, cider, and non-alcoholic options. You also have the choice to pre-purchase drinks at a discount when booking your class. When you arrive, make sure you check with our bar staff for the whole list of options!
What am I doing?
Unlike other establishments, at Cookin' Class your meal is made by you–for you. Depending on the class, all cooking will be done by you and your party. We pre-portion all your ingredients giving you more time to enjoy your experience. And don't worry, our chef will be there every step of the way to guide you. The best part? The dishes are done by us!
Our Space
We provide you with plenty of space to cook. We know having fun can sometimes be a messy experience. We have room to accommodate 14-28 people depending on the class. Average class size is 2 people per station (sometimes 4) depending on the class.
Learning Styles
We design our classes to accommodate everyone. No matter which way you learn, we make it easy for you to follow along. Our menus are easy to recreate at home and we email you the recipes at the end of the class.
Ready for your first class?
Don't be shy. Let us know if you have any questions!