Everything is better with friends!
Private Groups | Team Building Classes | Birthday Parties | Lunch & Learns | Sales Rally | Holiday Parties
Are you on the hunt for the perfect spot to host your next soiree? Well, look no further, because we live for private parties and know how to make them unforgettable! You choose the menu and we handle everything else to ensure that your party is a blast. Our venue can even fit up to 75 of your favorite people. Plus, we've got catering and event experts on speed dial to make sure your party is perfect, no matter the occasion. Let's get this party started!
Book Now
Private Cooking Classes
Cooking classes can be up to 24 people. You can pick any of our menus including ones that we have put to the long slumber or you can design your own. We provide all of the food, drinks, and fun for the event. All classes are 3 hours long and include Appetizer, Entrée, and Dessert. Classes can be held any time and day of the week. Availability will vary based on existing class schedule.
Private events start at $1000. Contact us for full pricing and booking info.
Team Building Classes
Who said team building had to be boring? We've got a recipe for success that'll have your team bonding in no time! Our class structure is carefully crafted to bring out the best in your team, promoting cooperation and creating an environment where people can truly engage with each other. Get ready to spice up your team's dynamic with a team building experience like no other!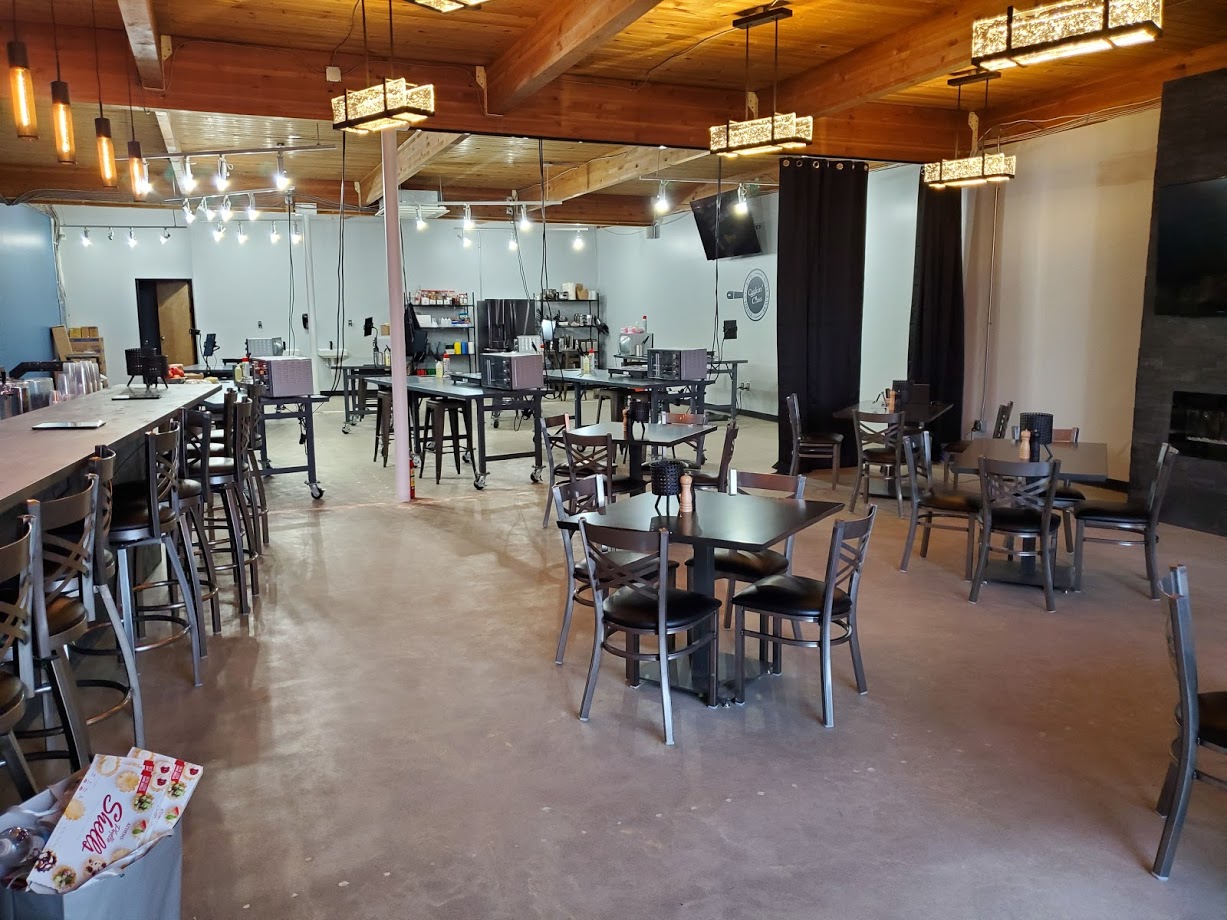 Private Events
Our venue may be primarily used for cooking classes but it also a great party space in Beaverton. We can host up to 50 people with food, drinks, live music, and cooking classes. 
Varies depending on menu and activities. Starts at $1000. Contact us for full pricing and booking info.
To find the perfect slot, just take a look at our calendar. There you'll find all of our bookings listed, including both our private events and regular classes.
Please keep in mind, if you're booking within 3 months of the event, we won't be able to cancel or move pre-existing classes. But don't worry, we have plenty of availability for you to choose from. And if you're a morning person, you're in luck – we have lots of morning slots available just for you.
We're thrilled to offer a variety of menu options to suit your taste buds! Choose from our standard or premium menus, including our popular date night and holiday menus.
We also do our best to accommodate all food allergies and dietary restrictions by swapping out certain ingredients. However, we kindly ask that you keep in mind that we cannot make substitutions for certain menu items such as appetizers, entrees, or desserts.
We want everyone to have a fantastic culinary experience with us, so please let us know about any dietary restrictions or allergies when you book your class.
Ready to book? Great!
Booking is super easy – just fill out the form below and we'll take care of the rest. We can't wait to welcome you to our culinary community!
Book a Your Private Class Today