Frequently Asked Questions
Do I need to bring anything?
We recommend bringing a container to take leftovers home with you. Apron will be provided for use during the class. Also don't forget your Drivers License if you plan on drinking.
Will I be grouped with other people?
We offer two types of classes. All classes are clearly labeled either Private Table or Group Class. Private Table classes are just that a private table for just your friends and family too cook together at. Group classes are more about mingling and getting to know new people. In these classes you will be broken up in to teams of 4-8 people and cook your meal together.
What if I have to cancel?
If for some reason, you need to cancel your booking, please call us at 503-455-8101 or email us at info@cookinclass.com. Please refer to our Cancellation Policy for more detail.
Are there any age restrictions?
Yes. Certain classes are 18+ & 21+ depending on the theme and if alcohol is included as part of the class. All other classed are 7+. Due to safety requirements we cannot have anyone under 7 attend a class in our kitchen, even as a spectator. All kids under 12 are required to be accompanied by an adult.
Is there parking?
Yes! Welcome to the suburbs where parking is readily available and free. We are located behind Alexander Matthews by Washington Square. We have a decent amount of parking available. Feel free to park in any spot in the lot.
Can I substitute something from another menu?
With the amount of work that goes into creating the menus, we are unable to swap out items on the menu for ones from a different class.
However if you have any food restrictions, please reach out to us before your class so that we can best accomodate needs.
How do I rebook a class?
We would love to help you out with rebooking a class. Currently, there is no way to rebook a canceled class online. Please give us a call at 503-455-8101 or email us at info@cookinclass.com and we can take it from there.
Can I have a friend come and watch?
No we do not allow spectators in to the kitchen. They will need to attend as a paying guest to be allowed in the kitchen. If you would like them to share food with you instead of paying for a full tickets you can contact us for special accomodations where possible.
Cancellation Policy
We understand that sometimes plans can change, which is why we offer the flexibility to move to a different class if you give us 72 hours' notice, or if you can't make it, you're welcome to send someone else in your place. Unfortunately, due to the nature of our classes and the associated planning and food costs, we cannot offer any refunds. But, if you let us know at least 72 hours in advance, we'll do our best to accommodate your schedule changes.
Should you need to reschedule please reach out to us via info@cookinclass.com or 503-455-8101.
Vegan - Vegetarian - Gluten Free - Special Requests
We will do our best to accommodate special requests so long as they are made at the time of booking. Some of our classes can be made vegan/vegetarian/gluten free friendly. It would be best to reach out to us and confirm before booking. Depending on the class there may be an extra fee as it would require extra ingredients and prep time. 
Soda
Coca Cola – Diet Coke – Sprite – Root Beer – Fresca (selection may vary)
Sparkling Water
Blackberry – Grapefruit – Lemon – Lime – Raspberry (selection may vary)
Juice
–Selection May Vary–
Cider
White Claw
Black Cherry – Grapefruit – Lime – Mango – Peach – Raspberry – Raspberry Lemonade
2 Towns Cider
Blueberry Cosmic Crisp – Bright – Cosmic Crisp – Made Marion – Pacific Pineapple – Raspberry Lemonade
Beer
Bottled/Canned
Deschutes Fresh Squeezed IPA – 10 Barrel Pub Beer – Pyxis Pilsner – Stella – Corona/Modello
Draft
–Ask for Current Selection–
Wine
By the Glass
–Daily Selection Varies–
Wine by the Bottle
Natalie's Estate:
Cabernet
Chardonnay
Columbia Valley Cab
Pinot Noir
Rose
Sangiovese
Rock Horse:
Champagne & Mimosas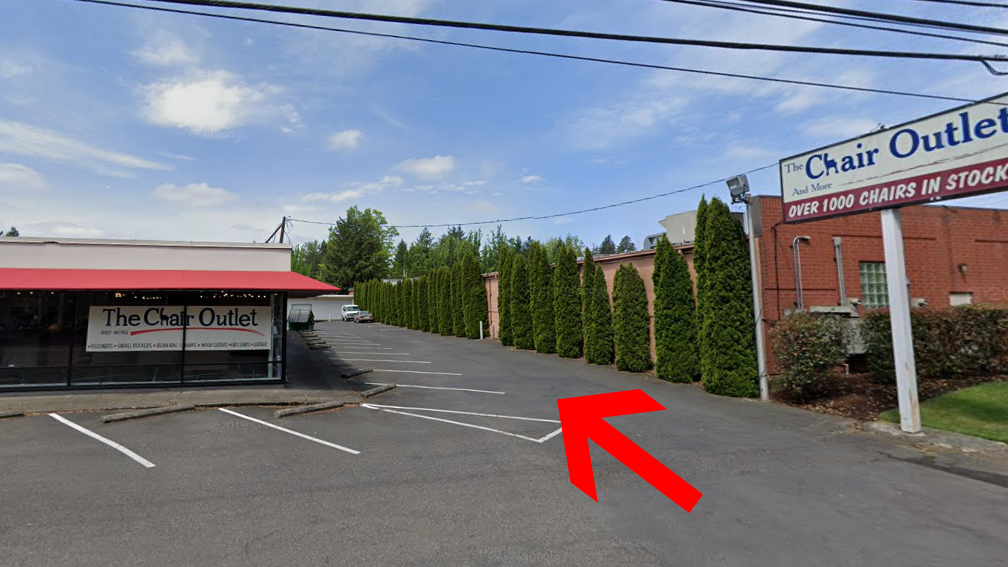 Cookin' Class Location
Behind Alexander Matthews in Tigard
9265 SW Greenburg RD
Tigard, OR 97223